Underground wine cellar
Our underground wine cellars offer the most comfortable capacity while benefiting from a refined and stylish design.
Discover
Contact us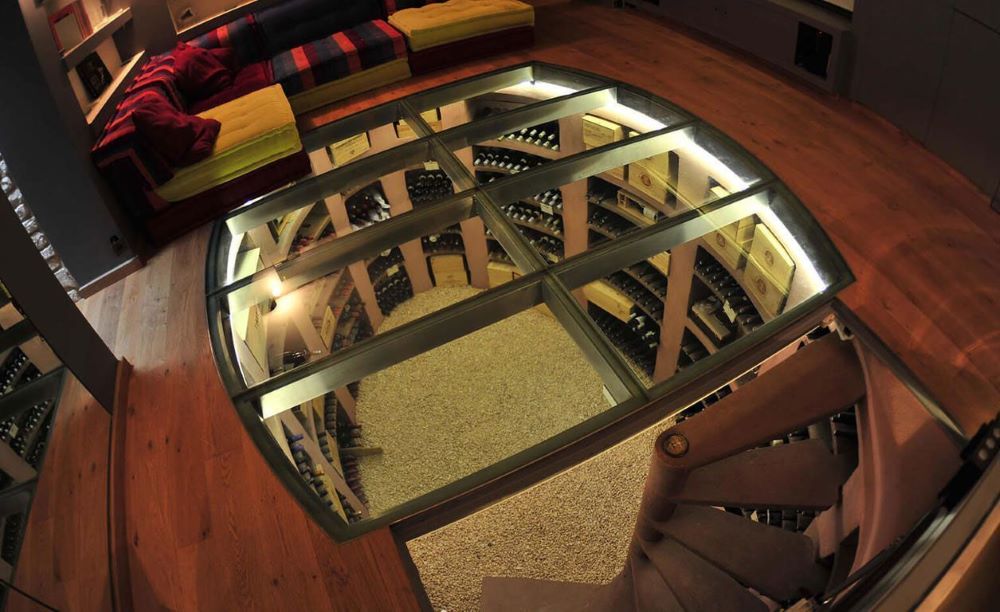 A unique cellar
To have a real cellar buried under your house or garage is possible!
Store your good bottles in storage conditions worthy of the best castles...
To enjoy this pleasure, without moving, a few days of work are enough and you will have the joy of discovering a real cellar under your house. Perfectly ventilated, with the right humidity, your best wines can age in the calm and darkness.
Our products are made for you!
Our selection guide
Use our configurator to find the right cellar model for your storage needs (number of bottles), height & diameter available/wanted for installation.
OUR KNOW-HOW
Discover our achievements
About
Wine cellar by Hélicave
"In 1977, I passed by the Pont du Gard by chance, the famous Roman aqueduct, and the spiral staircase there gave me the idea to create circular storage spaces.
On my return to Mennecy, I dig a 2m hole in my garage and lined it with brickwork, I then constructed a spiral stairway and shelving out of scrap wood from our loft conversion business..."